STC Technologies - STC Technologies Education Learning - India - Guruvayur
Tuesday, 8 May 2012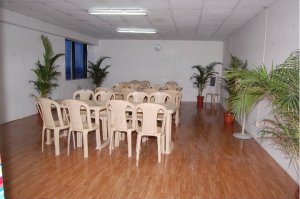 Contacts

rosen Jack
Item description
STC Technologies - STC Technologies is a pioneer in the Train and Hire model. This model has proven to be a huge success for them because it solves the problem of both the employer and the aspirant. STC Technologies employer will be looking for someone to hire whom they can place them in the project as and when they hire, since the time taken and costs involved in training a fresher to make them ready is huge and not generally affordable by the company taking into account the average attrition rate. This discourages the company from hiring the fresher from college even when there is huge demand for quality workforce in the company. The aspirants who are fresher out of college, however qualified they may be, however good their institution could have been, they lack one important thing that the companies seek from them – they lack experience and industry training.
That is where STC Technologies come in. They partner with the IT companies to gather their exact training requirements and then select eligible fresher for them to provide training. The students then undergo rigorous training which makes them more qualified than the experienced people in the Industry since they are being directly by Industry experts and the curriculum they are being taught is directly developed based on the requirements of the IT companies in mind.
STC Technologies has its head office in Chennai but operates a network of branches and high quality study centers all over India. The study centers all over India are state of the art connected via high speed leased line Internet equipped with the latest tools and the best faculty.
Not only that, the students who join STC Technologies branches anywhere in India get the same quality training conducted in Chennai which is possible through modern audio and video conferencing solutions. Due to this advantage, students from small towns or other cities don't have to shift to Chennai to get quality IT education. After the training, all the students are completely ready for getting placed in the IT companies who are looking for immediate placements in their organizations.